RV-Insight - All about RV Living and the Lifestyle
RV-Insight is about  RV Living, the fulltime lifestyle and camping in an RV - We will try to cover all aspects of RV'ing.

RV-Insight is devoted to new Rv'ers, old timers and those that just want to learn about it. We want you to understand everything about RV Life and living in an RV, as well as RV Boondocking and Fulltiming as a frugal living lifestyle.

"What's our Favorite RV Living experience?" That's a question that always seems to be asked when we travel. We started living the Recreational Vehicle Lifestyle in late 2009 - and haven't looked back!

We were your typical American couple - had a house, car, pets, etc. However, the daily grind was just getting worse and worse!

After some serious soul searching, we decided to research RV living and traveling fulltime in an RV. Could we enjoying living in an RV, with its smaller space (and still be friends!), Could we afford it?, Where would we travel? Camping in an RV?

Could we find jobs as we traveled? Where do you park it? What about all our friends and relatives? Would we miss the stick and brick house? What do we keep/store/giveaway?
Best comment of all from friends and relatives - "You're Going To Do What ?!?"
You get the idea!
Could we really enjoy the RV Lifestyle?

After almost a year of seeking answers and trying to think of everything - from a mini motorhome to a 5th wheel - we took the plunge!

We purchased an incredible used 2000 Monaco Windsor Motorhome that was a 38' Diesel Pusher from a wonderful gentleman in Alabama and "hit the road"!

As we drove away from our stick and brick, we couldn't even walk down the aisle, it was so cluttered! We had decided to sell everything or give away most of our "things" - and our journey of RV Living began!
Naturally, that first go around we kept too many items! We've whittled it down to only real necessities and are actually much happier!
We have since traveled in our home on wheels from the Northeast, to the Southeast, we enjoyed boondocking all across the Southwest, then up to Utah (worked there) and all the way up through Canada into Alaska and back into the Northwest.
We've seen some incredible sights along the way and learned so much more - RV-Insight is helping us share this experience with you!
We don't know all the answers, but we have experienced so much since we left. Fortunately, all our researching has paid off - we love it!!
To achieve the right decision for you, you really need to get your mindset around what RV Life, Living in an RV is like, Boondocking, Fulltiming, etc. is or can be and is it really for YOU and your Partner?
After all, you both will be living it!
Just like choosing a house and its best location; different, but very similar points, must be researched first to be truly happy in your RV Living Lifestyle!
Some questions to ask yourself FIRST are:
* Where will you Park
* New vs. Used
* Legal Issues
* Rent One First
* Towable Vehicles
* Maintenance
* Live in Small Space

* Types of Vehicles
* Is Boondocking for You?
* Clubs/Websites/Associations
* Diesel vs. Gas
* Essential Accessories
* Fulltime vs Partime
* Work while Traveling
Please enjoy our website - RV-Insight - as we try to give you the best RV-Insight possible.
To help you find a product that we like or actually have ourselves, we have placed several advertisements for those products throughout the website - makes it easier for you to find them! The price is the same, we just get a small "Affiliate" Fee for advertising it. It helps us pay for this awesome Lifestyle.

Happy Trails!


Karen & Bernie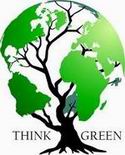 ---