RV Purchases Used

RV Purchases Used are a great way to get into an RV without having to worry about too much depreciation. All types of Recreational Vehicles for Sale are very plentiful on the Internet and various dealerships.
There are even websites dedicated to RV Auctions.
Used campers, popups, pods, 5th wheels and motorhomes are available throughout the US. However, in the northeast the numbers of an available used RV vehicle is less - most are in the warmer climates!
RV Purchases Used - used motorhomes for sale and used diesel motorhomes can be found in some very specialized websites that are strictly for them. Campers and the "Non-motorized" vehicles are also on very dedicated websites.
Some very popular websites would be:
---
Take a moment and review all the different eBooks available from RV Education 101. They have several about RV purchases used, checking out an RV and understanding your RV - before you decide to purchase it.
Motorhome and camper reviews are critical to learn as much as possible about whatever your interested in buying! Also, look at motorhome ratings and camper ratings to help your decision.
Please, have it checked out professionally - whatever you are interested in purchasing!
NRVIA is THE best Certified RV Inspector Association in the US. Their Code of Ethics mandates that an Inspector can NOT work on an inspected RV for a year!! That inspector is there to only inspect - NOT up-sell you a bunch of repairs!
RV Purchases Used are a great and cost effective way to get into a good RV - just do your research and homework before handing over real hard earned money!!
An older, but low mileage RV, could actually be worse to purchase. If it is a self-contained RV, it needs to be driven and used to keep it "fresh".
Oil needs to circulate, seals need to stay moist, etc. Imagine trying to use a washer that hasn't been used for 2 years - it will probably leak like crazy! Well, the same would be true for an engine, transmission, seals ,etc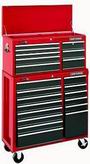 Even if you are pretty mechanical, it would still pay big dividends if you had your prospective used RV looked over by a qualified general RV tech.
Sure, it may cost up to $300 - $1500; but, it could cost sooo much more if you don't and purchase a "lemon"!
A "mechanical/operation" inspection of your RV purchases used is completely different from a Bank/Financing Company "inspection".
The Bank/Financing inspection (if they request one be done) is strictly a correct serial #, model, options, etc.
It will NOT be true buying mechanical inspection!
If buying from a dealer, you can usually look at their reviews online. If purchasing a used RV from a private seller, be sure the Title is available and in their name - unless, it is a very close family relative who just physically can't be involved in the sale - or walk away!!
In the long run, unless you are really wealthy, it just doesn't pay to not have a 3rd party inspect your possible RV - before purchasing.
Think about it, would you want to live in a house that was always falling apart and needed constant repairs? Of course not - so why tempt fate with an extremely complicated vehicle called an RV that has all kinds of various ways to fail while driving down our potholed streets and highways!
Yes, it may be the "one".... but, be sure before paying real money down or financing!
The real deciding factor will be if you are going to be living in it fulltime! Wow - where would you live if it needed to be repaired all the time??
Think it completely through First!! Finding recreational vehicles for sale isn't that difficult in today's technology driven world.
Buyer Scam - Bewares!

Some very good scam artists are cropping up in the RV used sales areas on line! Usually, it will be a "Too Good To Be True" situation - and they count on a gullible person to swindle!
Typically, the unit will be pretty new, have great pictures and everything will seem fine. However, the title and or paperwork is not.
They will want to have you send the money or borrow from a relative until your financing is approved and ready. Also, the title is held by a third person and this "seller" really has nothing - just trying to get you to send money to them FIRST!!
The scam person will try to get you to purchase through E Bay because of their guarantees - yet it isn't listed on E Bay??
If the seller seems very anxious and doesn't have the actual title or proper paperwork to send you to review - beware!!
Caution - FEMA Trailers - Caution


The FEMA Trailers built for the Government do not have "holding tanks". They require a vent pipe and hard plastic piping be used to facilitate "dumping".
There is also a serious issue when trying to trade one in. In an article posted by RV Daily Report on Jan 31, 2012, it states the following from the RVDA:
FAIRFAX, Va. -- RV dealerships and others have recently been investigated for failing to pass along a required federal disclosure certificate when they resell FEMA units, the RV Dealers Association noted today.
RVDA reminds members that they are legally required to pass along the "Useable Travel Trailer Certificate" notice informing buyers that these FEMA units aren't intended to be permanent housing.
The RV purchases used trailers FEMA bought after Hurricane Katrina and auctioned off by the General Services Administration (GSA) require this special disclosure at the time of that sale and must be passed to all subsequent buyers.
Dealers should be particularly cautious of trailer trade-ins from 2005 and 2006 and confirm the vehicles' histories. A customer may "forget" to pass along the required disclosure to the RV dealer when trading in the vehicle for a new RV.
The best way to research vehicle history is to run the VIN against the GSA's database of Katrina trailers or ask the trailer manufacturer for a vehicle's history.
Not all of the affected FEMA units are white boxy models; some were purchased directly from RV dealer inventory. Relying on the vehicle's title may not be reliable, since Katrina trailers weren't titled until after their first sale at auction.
A similar issue is developing with oversized park model trailers that FEMA bought more recently and that are now being auctioned through the GSA.
Park models over 400 square feet must comply with HUD code, and as RVDA understands it, these oversized park models are not built to HUD codes. Customers may be unable to title these vehicles in their state, and they may run afoul of local building codes.
Specifically, they may be unable to place these units in a zoned park model RV park.
All oversized compliant and non-compliant park models sold at GSA auctions come with a "Usable Park Model Trailer Certification" that the buyer must sign and pass along to all subsequent purchasers.
The certificate disclaims government liability for any future issues arising from these vehicles. Dealers face liability if they fail to pass along the certificate.

Advantage of Used Purchase?

Today's RV's are very complex with lots of "things" that need to be "tweaked" or warrantied. RV Purchases used vehicles will usually have all of those nuisances taken care of by the time it is sold to you.
If you are planing on living full time in an RV of any type - this is a serious consideration!
However, even if it is new and needs a lot of repairs or tweaks to make it perfect - where will you live and how inconvenienced will you be!?
Look over your RV Purchases used or new very carefully first!
Bank RV Repo and RV Auction

A great source for a bank repo RV and/or RV Auction is a company with a strange name, but very well known and very good at auctions.
Their rules, times and payments are very "official"; so, be sure to read all the fine print! Cranky Ape is excellent if you are looking for a bank repossessed RV Purchases Used (Bank Repo RV).