Are You Enjoying the RV Green Lifestyle Yet?

The RV Green Lifestyle is a great way to enjoy RV'ing! Some of the methods are so simple, yet not always thought about.
Obviously, not all the ideas or solutions are cheap to "install", but their rewards are so much greater! Everything will depend on your personal needs, where you are parking your RV, financial situations, etc.
RV Solar Panels was a high priority for us. We love boondocking, but don't want to waste fuel and listen to a generator for hours on end!
Now, we can be out for a week easily without even starting our generator! How quiet is that?!?
A great source for RV Solar Systems is Discount Solar in Quartzsite, AZ. Take a look at our RV Solar page to read all about how great they are and probably saved us from burning our RV up!!!

Batteries are still pretty old technology. A newer type called "Absorbed Glass Mat - AGM for short" are great for deep cycling,completely sealed and therefore odor free!
Because they are deep cycling, they work perfectly with solar systems and RV's.
Generators are becoming very efficient. If you're still using a really old generator, it may be costing more to operate and noisier than a new one - plus, your camping neighbor probably hates you!
Why not try a new Onan Generator , they are a staple of the RV Industry as well as a Honda Generator.

LED RV light bulbs for your RV are just the bestest! They aren't cheap, but they sure don't use much energy!!
Amazing how much longer your batteries will last with LED instead of the conventional 12-volt light bulbs, especially when you are out trying to enjoy boondocking and nature!
Now, that's living a RV Green Lifestyle!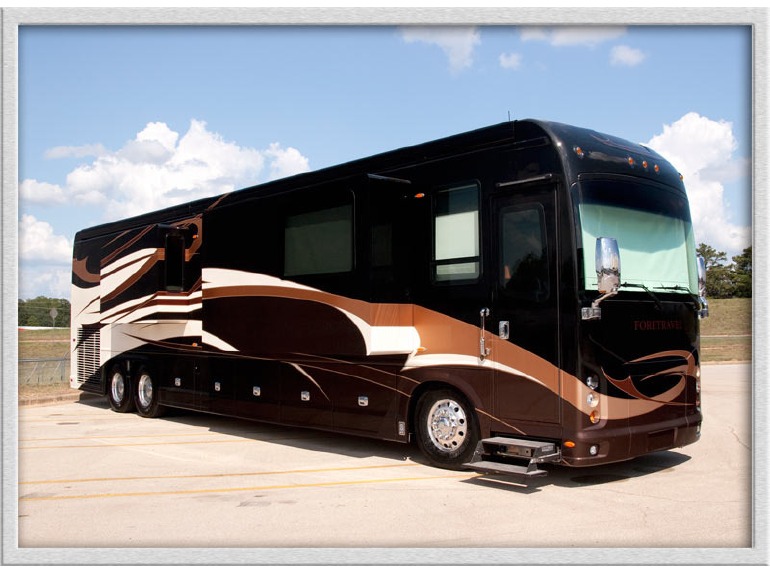 Exterior Colors of your RV can make a HUGE difference!! We are seeing lots of RV's with all kinds of fancy and DARK colors on them - even the roof and AC Covers on the roof are black!
Guess what that does to the inside temperature of your RV -
Hot as ever!
That just forces your AC Systems to work so much harder while using more energy to keep your RV cool. If you must insist on the fancy dark sides, at least let the roof and covers be light!
Awnings work very well to shield too much sunlight. Course, if it's windy, they can't be out. If you need new ones, any camper accessories store can help.
Black-out Curtains can do wonders for the bedrooms. Plus, they are really inexpensive to do!
Stop at your nearest thrift store and look for a set of heavy drapes! Take the inner liner and sew them into the dimensions of your bedroom windows. A sturdy hook on each side and viola - your bedroom stays dark for sleeping and so much cooler!

Remember - Think RV Green Lifestyle!!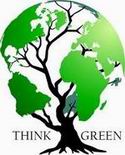 Click on the above Globe for Great suggestions & Ideas - Think Green!
Reflective Window Tinting is strongly encouraged if you spend a lot of time in the desert or southwest US.
The temperature will be noticeably cooler - less AC and energy needed - now you're really embracing the RV Green Lifestyle!
Water Jugs can now be obtained without "BPA" as part of their construction. Several 5 gallon jugs or Gatorade jugs can hold a weeks worth of drinking/coffee water.
That saves your fresh tank water for showers and sinks!
A collapsible water jug is perfect for the RV'er with storage problems - duh!?!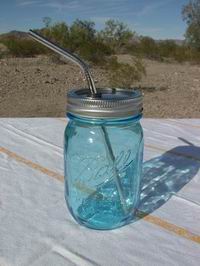 Mason Jars - take a look at how we re-use our Mason Jars!

Dishwater is usually non-toxic, but we are all encouraged to not dump it outside because food scraps can draw animals. Use a dishpan instead and dump it directly into the black tank, instead of the gray.
Not only will that help to keep your black "flowing" better when you dump, but it will also help balance out the two tanks while boondocking.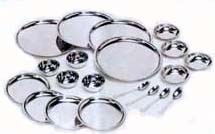 Dinnerware can make a big difference for all of us! Using paper/Styrofoam is "convenient" to use - however, the disposal of all that consumes our landfills.
Finding a good set of everyday china that isn't possibly toxic is another adventure. But, it's there if you search for it.
We actually found a very economical set of Stainless Steel plates/bowls/etc. They wash easily, sure won't break and are very non-toxic!

A Shower Head valve stop can really help save water while in the shower.
It's a small valve that you install right before your shower head to shut it off or slow down the water flow.
It keeps the temperature you want set, while restricting the flow of water when not needed in the shower.

---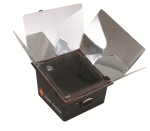 Solar Cooking is a really great FREE way to cook meals. Here's a fantastic site that covers all the different aspects of it - plus they even have recipes as well - One Stop Shopping! They are conveniently located right off I-15 in St George, Utah.
They also will ship all their various Solar Cookers anywhere you'd like!
Click here to visit Cantinawest and Solar Cooking.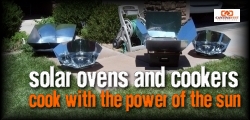 ---
Thermal Cooking is a great simple and extremely economical way to cook a meal. Take a look at the details on this link page.
Our goal here is a RV Green Lifestyle. The more you try to apply that "mindset", the easier it will become.
Got A Great RV Green Tip - Share it with us!
Do you have a great tip or hint about living green? Share it!
What Other Visitors Have Said
Click below to see contributions from other visitors to this page...