Warranties for RV's

Exciting News! We just opened our Amazon Affiliate Shopping Cart!
Amazon is a well recognized name in the RV world and we hope you'll click thru our cart to shop on Amazon. It will be just like shopping at Amazon directly - exact same prices and info. Just look thru our cart, select whatever you like and it will go DIRECTLY to Amazon. Purchasing, Shipping, Returns, etc. are ALL done thru Amazon!! Great Program

We just get a small "affiliate fee" for displaying on our website. This commission will help us financially live on the road independently!!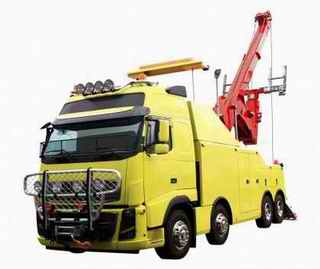 Warranties are very limited for RV's. The original RV Manufacturer will offer some type of a plan. That may be very several years covering most items and then limited for a few more years. It can also get very confusing about who is actually responsible for a problem.
Why?
Many motorhome manufacturers will use a different chassis, engine, transmission, etc to make their RV. Depending on what actually failed will determine who warranties it.  Worse, many RV Sales facilities are really only equiped to handle the coach aspect of an RV - not the chassis, engine, transmission, etc.

A camper, pod, 5th wheel will be just the opposite. It won't have any of those items, like a self-contained RV so the defects/problems are much easier to have taken care of.

After Original Manufacturer Warranty Companies

This is the area that becomes so important. Your original warranty has expired with the manufacturer of your RV - be it self contained or not.
What do you do??
Depending on what type of RV you have, will determine some of the options.
Self Contained Motorhome RV's actually have an excellent option.

Non-Self contained ( pods, campers, 5th wheels, etc.) are more limited in their options and also coverages.



In most cases, you need 2 different plans - a towing/road service plan and an aftermarket warranty plan.  Some companies will offer both, some will only offer one. Be sure to do your research very carefully on these plans - otherwise, you'll be paying twice for the same coverages!
The warranty repairing companies are smart enough to find a garage that will work on your particular vehicle FIRST, then they will find a towing company to get you there.
Just imagine if they did the opposite - you could be towed several places before someone agrees to work on your vehicle! Guess who will pay for the 2nd, 3rd tow - you!!
---
OK - so where's the great plan for the Motorhome RV?
A company out of Indiana, called ACC Warranty Group is fantastic. They provide it all, for the best price we've found in the Industry!
ACC will provide Road Service, Towing, Mobile Service and just about everything is covered in/on your Motorhome - not bad, huh?!?
Certainly worth looking at. We know we are SAVING over $55 a MONTH with ACC and they cover soooo much more within their plan - a Win-Win for everyone!


---
Comment section may not display, depending on the Browser you use. Chrome will display for sure! Mozzilla Firefox will not. Please don't using Internet Explorer (not secure!!)