RV Purchases
Exciting News! We just opened our Amazon Affiliate Shopping Cart!
Amazon is a well recognized name in the RV world and we hope you'll click thru our cart to shop on Amazon. It will be just like shopping at Amazon directly - exact same prices and info. Just look thru our cart, select whatever you like and it will go DIRECTLY to Amazon. Purchasing, Shipping, Returns, etc. are ALL done thru Amazon!! Great Program

We just get a small "affiliate fee" for displaying on our website. This commission will help us financially live on the road independently!!

RV Purchases are steadily increasing since 2010. No one really knows if it is a direct relationship to the increase in home foreclosures, but it is a boom to the RV Industry!
Recreational Vehicles For Sale are everywhere! There are many reasons for this - people upgrading to a "newer" RV, changing to a different type of RV and of course, some just want to stop driving!
The types of RV's for sale are almost mind bogging - from RV Travel Trailers, such as Popups, to campers to 5th wheels to the self contained motorized RV's. Both new and used motorhomes for sale are everywhere

The best part of RV purchases are the deals, prices and extras are easier to negotiate now than they've ever been. Many RV Dealers are stretching their profit margin as thin as possible to just move an RV.
The RV manufacturers are doing everything they can as well to encourage dealers to stock more units.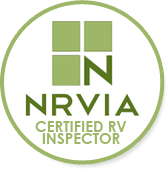 BEFORE you purchase a Used RV -
Be sure to have it inspected by a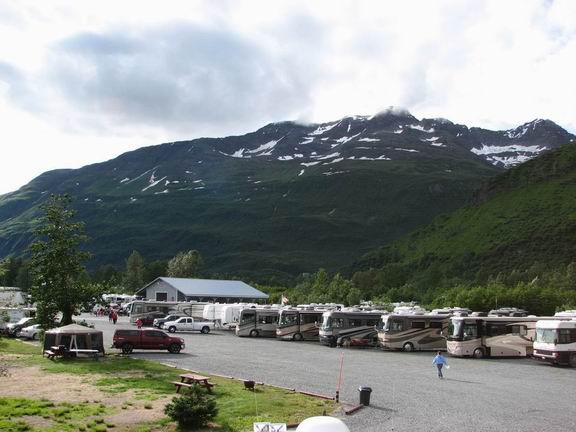 Valdez, Alaska campground with mountains covered in clouds for a backdrop - full of RV'ers enjoying the fabulous view!!


The public at large is also realizing for the first time ever that living in an RV can be quite rewarding and simple with today's technology. Years ago it was very difficult to get phone calls, see the news, get television, etc. etc.
Purchasing either a new or used RV's is also more "acceptable" in today's lifestyle.
All the baby boomers that have been working for years are suddenly seeing that money and possessions aren't "everything".
Perhaps, purchasing an RV and traveling the countryside isn't such a bad idea - especially while still able to. Many others are simply getting into the RV lifestyle before it is too late for them!
The values of a used RV are more difficult to determine!
NADA Price Guide is certainly a good general source. However, it is still difficult to be sure of a RV value since not all the lenders agree on the values within a used RV.
Many times they will value the RV you might be interested in at base price only - no options taken into consideration at all!
You can go to our New RV's or Used RV's Pages to get further info on what's out there and the pros and cons of each type - New versus Used.


Before doing any purchasing of an RV, please read our tips, tricks and ideas on our
RV Trade Shows page.
---
Comment section may not display, depending on the Browser you use. Chrome will display for sure! Mozzilla Firefox will not. Please don't using Internet Explorer (not secure!!)