RV-Insight - All about RV Living and the Lifestyle
RV-Insight is about  RV Living, the fulltime lifestyle and camping in an RV - We'll cover all aspects of RV'ing.
RV-Insight is for new Rv'ers, old timers and those that want to learn about it. We want you to understand everything about RV Life and living in an RV. That includes RV Boondocking and Fulltiming as a frugal living lifestyle.
"What's our Favorite RV Living experience?" That's a question that always gets asked when we travel. We started living the Recreational Vehicle Lifestyle in late 2009! We were your typical American couple - had a house, car, pets, etc. The daily grind was getting worse and worse!
After serious soul searching, we researched RV living and traveling fulltime in an RV. Could we enjoying living in an RV - with its smaller space (and still be friends!)? Could we afford it? Where would we travel? Camping in an RV? Could we find jobs as we traveled? Where do you park it? What about all our friends and relatives? Would we miss the stick and brick house? What do we keep/store/giveaway?
Best comment of all from friends and relatives - "You're Going To Do What ?!?"
You get the idea!
Could we really enjoy the RV Lifestyle?
After almost a year of seeking answers - from a mini motorhome to a 5th wheel - we took the plunge!
We purchased an incredible used 2000 Monaco Windsor Motorhome. It's a 38' Diesel Pusher from a wonderful gentleman in Alabama and "hit the road"!
As we drove away from our stick and brick, we couldn't even walk down the aisle, it was so cluttered! We had decided to sell everything or give away most of our "things" - and our journey of RV Living began!
That first go around we kept too many items! We've whittled it down to only real necessities and are actually much happier!
We have since traveled in our home on wheels from the Northeast, to the Southeast and enjoyed boondocking all across the Southwest. Then up to Utah (worked there) and all the way up through Canada into Alaska and back into the Northwest.
We've seen some incredible sights along the way and learned so much more. RV-Insight is helping us share this experience with you!
We don't know all the answers, but we have experienced so much since we left. All our researching has paid off - we love it!!
To achieve the right decision for you, you need to get your mindset around what RV Living is like. Boondocking, Fulltiming, etc. is it really for YOU and your Partner?
After all, you both will be living it!
Just like choosing a house and its best location; different, but very similar points, must be researched first to be truly happy in your RV Living Lifestyle!
Some questions to ask yourself FIRST are:
* Where will you Park
* New vs. Used
* Legal Issues
* Rent One First
* Towable Vehicles
* Maintenance
* Live in Small Space

* Types of Vehicles
* Is Boondocking for You?
* Clubs/Websites/Associations
* Diesel vs. Gas
* Essential Accessories
* Fulltime vs Partime
* Work while Traveling
---
Are you protected for an EMP Strike?
Some concerning thoughts about the world we live in now! Take a look at this awesome device this gentleman is explaining, that just may save your day, if something or someone decides to do an EMP strike on our great county!!
It is discussed on our EMP Shield Page.
---
Articles about RVing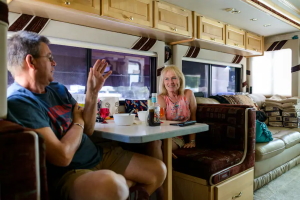 1 million Americans live in RVs. Meet the 'modern nomads.' By Heather Long, Washington Post
Couples who have ditched houses for the open road say it has made them happier — and improved their marriages. When Robert and Jessica Meinhofer told friends they were moving into an RV in 2015, most thought they were crazy.
The questions poured in: How could they go from living in a 2,000-square-foot home to living in a 250-square-foot trailer? What would they do with their stuff? What would their children, ages 6 and 9, do for school? Was this a midlife crisis? Read more...
---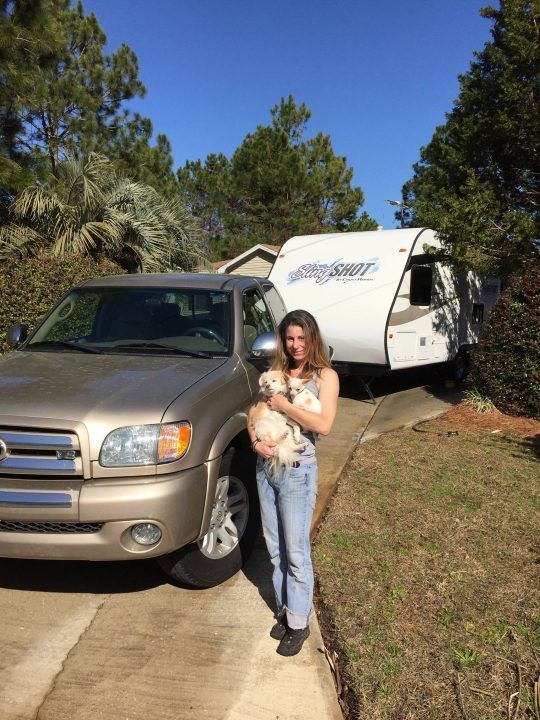 Is Full-Time RVing The Right Lifestyle For Me? by CampAddict.com
You are probably wondering, since you clicked on this article, what it is like to live in an RV full-time as your only residence. You're trying to find out if it's right for you. This article should help you. But- I hate to tell you this, but I can't totally answer that question for you.
You're probably smart enough to know that you have to do your own research and then figure it out for yourself.  However, I CAN try to help you by letting you...Read more...
---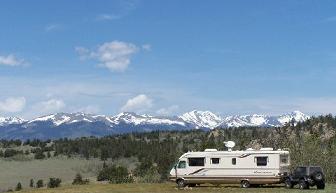 RV Camping – US Forest Service Campgrounds, Land of Many Uses. By RV-Camping.org
United States Forest Service (USFS) campgrounds have a wide range of facilities to handle all RV camping needs. Some have flush toilets, showers, and running water, others have pit toilets and hand water pumps. Almost all have trash bins, fire pits, and picnic tables. Camping charges are free to modest. Many campgrounds have a camp host on site. Most of the 4300 USFS campgrounds allow 14 day stays, but at some popular areas... Read more....

---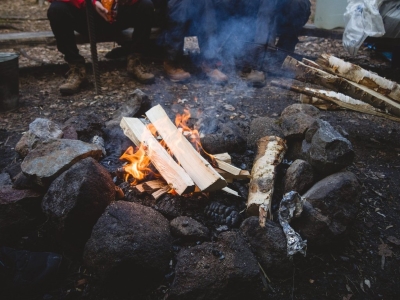 Why It's Important To Buy It Where You Burn It. By TC Wait ~ RVLife.com
For most people, camping out brings to mind sitting around a campfire, cooking, sharing stories, or laughing together.  A campfire can be the cozy hearth that friends and family gather around at the end of a busy day enjoying nature.
If you're like many people who enjoy camping, you might not think much of grabbing some wood that Uncle Bob cut from his property and take it with you as you...Read more....
---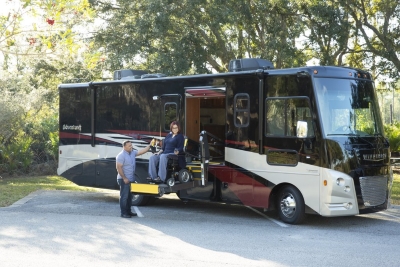 Winnebago Reveals New Wheelchair Friendly Motorhomes. By Rene Agredano ~ RVLife.com
The freedom to roam with your home is something most RVers take for granted – except for those people who rely on a mobility device to get around in the world. The 15 million people in the U.S. who need a wheelchair, walker or cane usually have few options for RV travel. Starting in 2019, the innovative RV designers at Winnebago Industries changed all... Read more....

---
Lessons Learned in the Full-time RV Lifestyle – Tips & Ideas! By Mark and Emily Fagan
May 2018 – We have been traveling full-time for eleven years now. I don't know where those years have gone, but every single day has been a blessing, and every year has brought us many incredible moments of discovery. And we don't see an end in sight! The May/June 2018 issue of Escapees Magazine features an article I wrote about some of the lessons we've learned in all our years on the road and at sea. Following our hearts into a life of travel has expanded our horizons and deepened our... Read more.... 
---
Why the RV Lifestyle Might Be More Affordable Than You Think. By Margo Armstrong
Somewhere, perhaps through magazine articles and online photos depicting luxurious RV resorts, a picture of the RV lifestyle has emerged; a picture rimmed with dollar signs. Add to that picture the high cost of gas or diesel, and it looks like an expensive lifestyle.
Let me create an accurate picture for you. The house that has been like a stone around your neck is finally sold. All the "stuff" of many years, sold or stored. The household utilities, canceled. The extra commuter car, sold. All the old toys, sold. This leaves you with a fat wallet and ready... Read more....
---
Love Your RV Photo Gallery - Awesome Bucket List Ideas. By Ray & wife
This article is dedicated to quite a few pictures of various places they've been. Seems like many would be really inspiring if you don't have your Bucket List organized yet! Read, (see actually) more...
---
Towing A Vehicle With Your RV. By RV-Camping.org
Towing a vehicle behind your RV offers another dimension to the RV camping experience. We really appreciate being able to park the RV and take the Jeep on our adventures once we get to our RV camping destinations. There are many things to consider when deciding to tow a vehicle with your... Read more...

---
20 People Share Their Stories of Why They Decided to Live in an RV. By The Wandering RV
There are two kinds of people in this world… Those that think living in an RV is insane, and those that think RV living is totally magnificent. I'm not sure which group you fall in, but we reached out to 20 full-time RVers to find out why the RV lifestyle is so attractive.
The responses we got are... Read More...
---
34 RV Must Haves That We Cannot Live Without. By Jill Greising-Murschel
There are RV must haves that you need to be able to travel safely and comfortably in an RV. Camping, RV travel, cooking, and internet connections are just a few of the things we touch on while going through a list of 34 RV must haves.  As a family that hit the road to travel as a full-time RV living family, we also include a few ideas that will help digital nomads who want to....Read more....
---
10 Ugly Truths About Full Time RV Living. By Alyssa
As most of you know, our lives (author's) took a turn for the smaller a year and a half ago. We left our apartments, drove halfway across the country and moved into our new home: an RV. From that point on, we've been full time RV living, and nineteen feet of less-than luxurious living space has been... Read more....

---
We're semi-retired and living in an RV. It's not as ghastly as it may sound. By Candice Reed
In 2017 my husband, Ralph, and I moved 23 times. It wasn't difficult because our house has wheels. Two years ago, we decided to buy a 28-foot motor home and hit the road full-time, but our lifestyle change really began in 2009, when we realized that we couldn't.... Read more....
---
Please enjoy our website - RV-Insight - as we try to give you the best RV-Insight possible.
Karen & Bernie
"We travel not to escape life but for life not to escape us" - Anonymous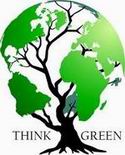 We are an Amazon Affiliate. As an Amazon Associate we earn from qualifying purchases. 
Our RV-Insight Facebook Feed