google.com, pub-5407035587591446, DIRECT, f08c47fec0942fa0
Best Campground in Utah - Capital Reef!
by Keith
(Arizona)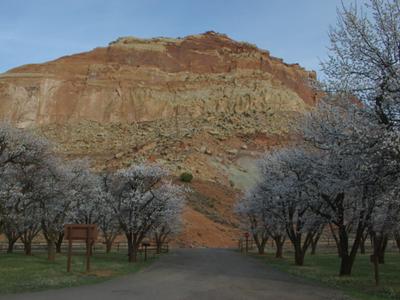 How's This For An Entrance?
How could you not love it - scenic apple, peach and cherry blossoms all around you. You enter through a restored village area (with great Home Made Pies!!!!!) and then curve around the roadway to a beautiful orchard that has 3 different campsite areas to pick from - all beautiful and with real and large tries surrounding you!

Then, the actual drive and trails further into Capital Reef are as sensational as that arch!