google.com, pub-5407035587591446, DIRECT, f08c47fec0942fa0
Stinky Sewer Smell Solution(s)
by Bernie
(Kansas)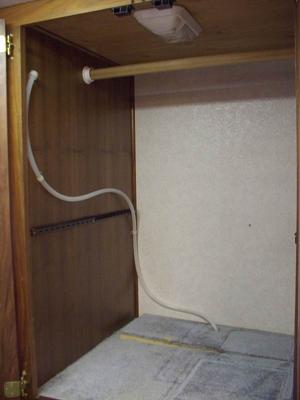 Plastic Pipe-doorway to trap
Usually while driving, but sometimes when parked, we would get a bad sewer smell. First we closed off all the little breather holes in the vent pipes under the sink - helped. Then we started pouring water into all the drains to be sure enough fluid was in the p-traps to seal the smell out.

However, couldn't get to the washer p-trap!

Realized a good hard plastic hose accessible from the door area that goes directly into the p-trap was the solution. Now, we just open the closet door (Full of clothes, of course!) and use a little funnel to pour a glassful of water down the tube into the washer p-trap - no more smell! Yeah!