Prescott Restaurants

Exciting News! We just opened our Amazon Affiliate Shopping Cart!
Amazon is a well recognized name in the RV world and we hope you'll click thru our cart to shop on Amazon. It will be just like shopping at Amazon directly - exact same prices and info. Just look thru our cart, select whatever you like and it will go DIRECTLY to Amazon. Purchasing, Shipping, Returns, etc. are ALL done thru Amazon!! Great Program

We just get a small "affiliate fee" for displaying on our website. This commission will help us financially live on the road independently!!

Pizza? Several choices here in Prescott. However, Two Mamas Gourmet Pizza has a huge selection of all types of extremely delicious entrees.
Their Calzone is more than enough for two of you! Like Cannolis? OMG, the owner's personal recipe is just like a New York Cannolis!!!! Needless to say, we LOVE their huge selection of different Pizza's!

---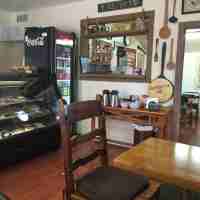 Fresh Bread & Pies ~ WOW - wait till you try the Rustic Pie Company, 802 Valley St. (right behind Fry's Supermarket). They make fresh Pies, Breads, Soups, Rolls and  Sandwiches that are just incredibly delicious! Need to order Breads and Pies the day before - but, oh, so worth the wait!
---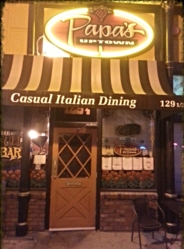 Great Italian Restaurant! Papa's Italian Restaurant is just off the courthouse square at 129 1/2 N Cortez St in downtown Prescott. Has that classic old Italian look and feel inside.... if Momma's there, you get a sampler of her special soup - always incredibly delicious. Great service and the food is just sooo yummy and Italian....
---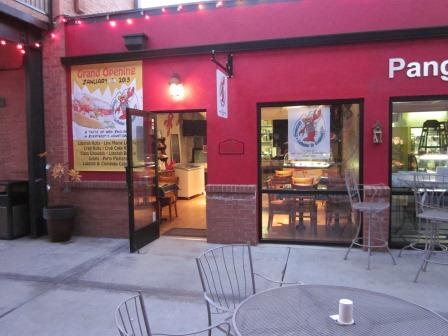 Love Lobster? Imagine a real  lobster seafood restaurant in Prescott, Arizona!! It's right here - Prescott Lobster & Seafood
We stopped in for some fresh soup and had some wonderful homemade choices - Lobster Bisque, Seafood Stew and Clam Chowder! Incredibly delicious. Wonderful owners who really enjoy what they do and it shows in their food and how gracious they are with customers!

---
El Gato Azul is a great restaurant as well. They offer outdoor seating with live entertainment on some occasions. Their Menu is always changing and very delicious indeed!
---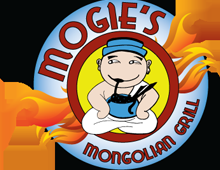 Mogie's Mongolian Grill - Mogie's is a create your own stir-fry restaurant with a focus on fresh, organic, and healthy ingredients. All of their pickins are very fresh and yummy! Plus, you can pile on as much as you want to your plate for an awesome grill meal!
---

Lindo Mexico is a great authentic Mexican restaurant off of Iron Springs Rd, in the same shopping center as the Walmart SuperCenter. Great food, excellent service and more than enough portions too!
---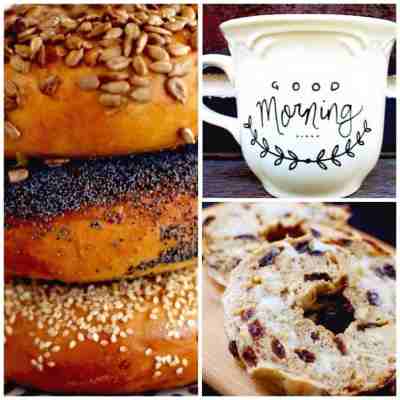 Bagels? WOW, there is the Old World Bagel Bakery, right in town that will have you thinking you just walked into a New York Bagel Place - WOW!!! Yummy......
---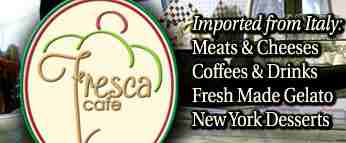 Italian Deli? Wait till you see the new Fresca Cafe on Highway 69 in Frontier Village - OMG!!!! They have real Italian Meats, Gelatos, Deserts and Cheeses - right here in Prescott, AZ. Just doesn't get any better!
---

There is even a Five Guys Burgers in Prescott - out on Highway 69, between Prescott and Prescott Valley

---
---
There is one restaurant that you really want to steer clear of though! We wanted to grab a quick meal so we could sit outside and listen to the Blue Grass Festival at the beautiful square, right in downtown.
We chose a place called "Devil's Pantry" - wow... nothing went right!! First, they only accept cash (ATM 'conveniently' inside though); we ordered 2 items - a "Prescott Burger" and Turkey & Gravy Fries. The price was fine.
The wait to get the 2 items was incredibly long - only 2 orders came out before ours!?!?!Remember now, it was only 2 BASIC Menu items!!!

However - the worst was the food - OMG!!!! The "Prescott Burger" had Bacon on it. I know it was because I saw it on the menu - whew - it was burned to a crisp and then some... totally ruined the burger - might as well been eating thick cardboard!!! The burger was sooo well done, I could've worn it for shoe leather!!! OMG
The wife was so excited to see Turkey and Gravy Fries on the menu, she never considered anything else. Again, total disappointment! The Turkey was in "cubes"... never seen that before for this menu item! Worst, it was hard and old and tasteless Turkey..... fries were incredibly salty and the gravy was right out of a can!!!!!

Don't get us wrong! I know there are some really outstanding restaurants in Prescott - just stay away from this one!

---
Comment section may not display, depending on the Browser you use. Chrome will display for sure! Mozzilla Firefox will not. Please don't using Internet Explorer (not secure!!)
Home

›
Prescott
› Prescott Restaurants and Yummy Foods